(15-11-2015, 02:13)

zombie001 napisał(a): Myślę, że to dobra pora, aby założyć ten temat.
SHIT! Sam miałem założyć kiedy zaczną się zdjęcia. Przespałem okazję. ;) Cudzysłów w nazwie tematu zbędny.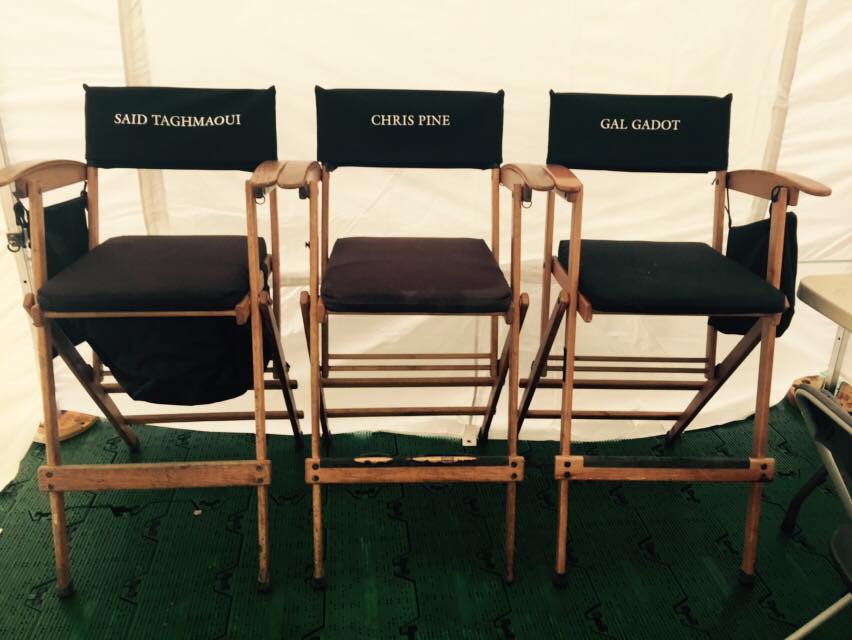 Wrzucałem już kilka dni temu w wątku o DCEU (z Insta Gal)
Brak podania nazwisk scenarzystów oraz reszty obsady, choć jak widać ekipa już weszła na plan, martwi. Projekt jak to dobrze opisał Mierzwiak jest bardzo ryzykowany, ale wydaje mi się, że Warner wie co robi. Wonder Woman wystąpi w BvS i nawet jeśli nie będzie chwalona jako najjaśniejszy punkt filmu, tak jak Selina w TDKR, to na pewno wielu ludzi widząc zwiastuny jej solowego filmu przypomni sobie, że to ta z Batmana i Supermana. Poza tym, w Stanach Zjednoczonych WW jest bardzo popularna, to trzecia siła DC po wiadomych dwóch. Myślę, że jeżeli nie zaszaleją z budżetem to tak jak tegoroczna mrówka Marvela odniesie mały sukces.
Co mnie na razie wkurza w tym projekcie:
- Pine. Nie ma nic do niego, ale sympatią też go nie darzę. W dodatku liczyłem na mały romans Diany z Supermanem w tym uniwersum kiedy w końcu uznają, że Amy Adams jest za stara na granie Lois i ją uśmiercą. Mam nadzieję, że jego rola będzie czymś pokroju roli Craiga w pierwszym Tomb Raiderze. "Nibychłopak", rola drugoplanowa.
- Akcja ma się toczyć PRZED wydarzeniami z BvS, choć film wychodzi ponad rok po nim i chcą tu gościnnie (jak i do każdego filmu DCEU) wcisnąć Batmana. :P
Niemniej czekam, bo to DC i lubię Wonder Woman, choć znam ją głównie z kreskówek o Lidze sprawiedliwych emitowanych na Cartoon Network.
Cytat:To chyba pierwszy przypadek w historii kina, gdy DRUGI film z bohaterem X jest kręcony jeszcze zanim widzowie mieli okazję zobaczyć go w pierwszym.
Bo Warner bawił się w przesuwanie premier. :P
15-11-2015, 13:32 (Ten post był ostatnio modyfikowany: 15-11-2015, 14:04 przez Juby.)